Chef
Stefano
If we had to describe the chef Stefano Novello in two words, it would be energy and experimentation, the latter
always at the service of taste with techniques and technologies
, but without altering the food, because what makes the difference is the confidential treatment to the product.
The chef's experience finds full application in the Venetian restaurant Oliva Nera, which gives him the opportunity to put all his knowledge into practice.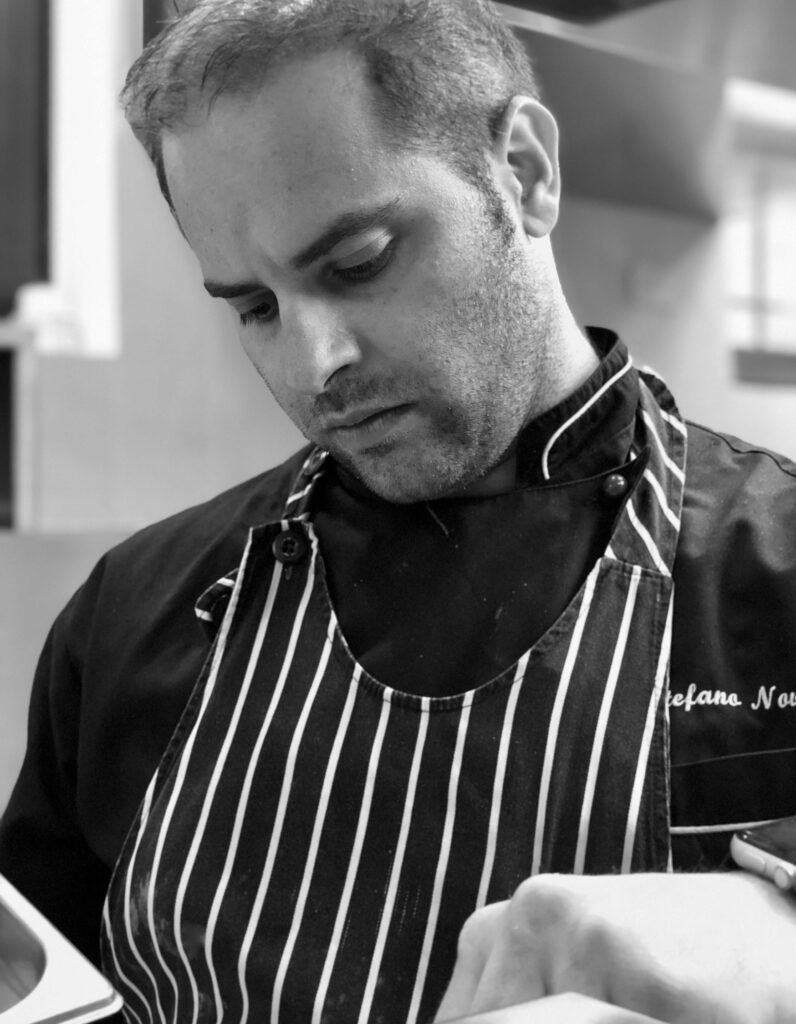 "A life without research does not deserve to be lived"
Socrates
At the skillful creation of each dish combines the balanced combination of flavors and colors.
A pantry of flavors is released on the palate and with every bite you can perceive all the freshness of the ingredients used.
In each creation the tradition of Italian cuisine emerges, enhanced by the influences that the chef brings to his background of knowledge.
The organization of the kitchen and the restaurant is found in the elegance of the dishes, a perfect combination that guarantees the maximum collaboration of the staff, aimed at attention to every need of the guests.
Stefano already has in mind what his next goal will be: the new food concept.
A plan that aims to redesign, in a circular and sustainable system, the global concept of "food", through the use of renewable energy sources, innovative restaurant-agri-food techniques and technologies, bio-sustainable recycling and permaculture.
Avoiding waste, regulating and sharing the resources with the use of innovative technologies with zero impact on the ecosystem, the restoration may become a dowel perfectly adherent to the respect of the environment where the dish becomes the result of a harmonious relationship between man and nature.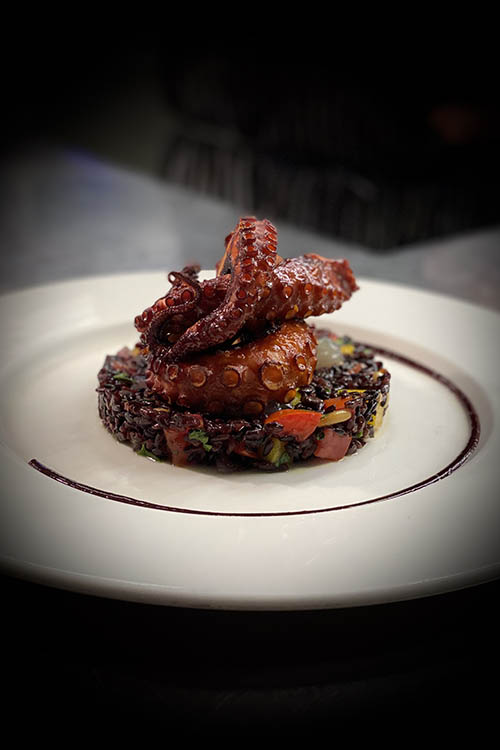 Our
Recent Collaborations
2014
Chef Marco Wiles
Da Marco Restaurant, Houston
2015
Chef Keith Endo
Vino Italian Tapas & Wine Bar, Honolulu
2017
Chef Vito Gnazio
Gattopardo Restaurant, New York
2018
Chef Keith Endo
Vino Italian Tapas & Wine Bar, Honolulu
Chef Roger Stettler
Taverna Maui, Maui
2019
San Lorenzo Restaurant a Washinton